AFFORDABLE APPLIANCE REPAIRREDDING, CONNECTICUT

Affordable Appliance Repair feels honored to be given the opportunity to be of assistance to the people in the neighborhood of Redding. Customer satisfaction and diligence are very important to us. Our service is a family held and managed, and we are deeply indebted to our customers for placing their trust in us.
Your trust is not misplaced as our homegrown expert workers undergo rigorous training along with education where they do not just gain knowledge but also experience so that they may ensure completion of all home appliance repairs. This includes rectifying the recent models, companies and technologies.
The locals of Redding can benefit from our same day service facility. We aim to repair refrigerators, ovens, washers, dryers, dishwashers on the very day that we receive a call from you.
Appliances of brands such as Kenmore, GE, Whirlpool and LG and more are all serviced by us. We are also equipped with parts from manufacturers like KitchenAid, Sears, Wolf and Bosch along with others. Our vans are loaded with parts from Samsung, Frigidaire, Sub-Zero among others. A warranty for 12 months is also provided for all the parts and even the labour for optimum customer satisfaction. Please look at our FAQ below.
SERVICES IS REDDING, CT

REFRIGERATOR REPAIR
Redding Appliance Repair can repair usual refrigerator problems along with issues with the freezer for all brands and makes and models. We fix bulbs which are burnt out, touch panels, sounds, water and ice dispensers, leaks, condensation and more. Our technicians will first analyze the problem and then using the authentic manufacturer parts complete the repair.
OVEN/STOVE REPAIR
Our neighborhood appliance repair service is always just a call away to repair damaged stoves and range hoods whether it runs on electricity or gas. We fix all issues which are due to doors, relays, burners, switches and more. Bulbs and ignitors are also replaced if found faulty. Our workers have the equipment to take care of all ovens including the recent models.
DISHWASHER REPAIR
The same day repair service extends for dishwashers too. We know to fix all usual problems with the dishwasher including float switches, cloudy glassware, odors, pump assemblies and more. Solenoids, impellers and other parts are also serviced by us. This is a pretty complex machine, and a lot of things can disturb the wash or dry cycles. However, we can analyze and fix any problem that may arise.
WASHER/DRYER REPAIR
A huge annoyance is when the washer or dryer gets damaged or broken. T is not possible to go to the laundromat all the time either. Hence our technician will reach your doorstep on time to repair the problem as soon as possible be it a front or top loading machine. Vibrations, agitations and noises are fixed by us. Parts like door, switches, vents and control board are also replaced by us. For Redding Appliance Repair same day service is no issue at all.
CUSTOMER REVIEWS
"You won't find a better appliance repair company in Redding. Affordable Appliance Repair has the best prices and the best repairmen on staff. Tim fixed our stove in 20 minutes and was very friendly and professional." – Lisa W.

"The refrigerator in our basement wouldn't cool. The temperature was stuck on a high setting and food was thawing. We called Affordable Appliance Repair and they figured out the problem right away. I 100% recommend them from now on!" – Gloria A.

"Great service! I am so pleased with the refrigerator repair service I received. The cost wasn't too bad and the repairman was so nice." – Jenny D.
APPLIANCE REPAIR FAQ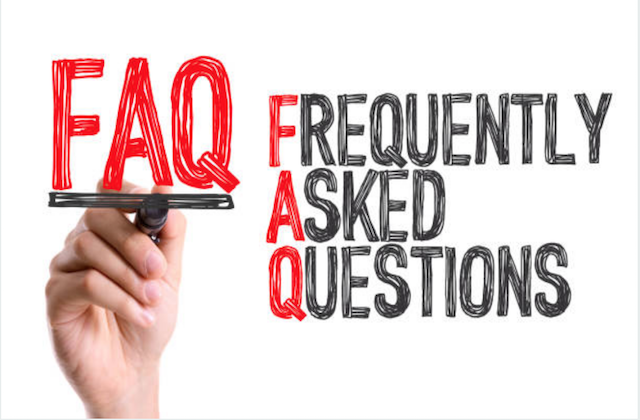 Q. SHOULD AN APPLIANCE BE REPLACED OR REPAIRED?
A. This is completely depending on what the machine is and how long is its lifetime. A faulty machine may either be repaired or replaced. Repairing is less expensive as you save money by continuing to use the same model whereas replacing is when you swap it with a new one.
All machines have a lifetime. If yours is towards the early side of its lifetime then repairing makes more sense than buying a replacement whereas it's exactly the opposite if the appliance is towards the latter end of its lifetime.
Below is the average lifetime of each type of household appliance:
Dishwasher: 10 years
Washer: 11 years
Dryer: 14 years
Refrigerator: 15 years
Gas Ovens: 15 years
Electric Stoves: 15 years
Freezers: 15 years
Q. DO WE GET A GUARANTEE OR WARRANTY WITH YOUR SERVICE?
A. Of course. A year's warranty is given on all parts along with the labour. Our parts also come straight from big brand manufacturers like LG, GE, Kenmore, KitchenAid, Whirlpool and more to give you only authentic parts. If however after our service, the issue with your appliance persists do not delay in calling us.
Q. CAN THE APPLIANCE BE FIXED IN THE FIRST VISIT?
A. Yes. The vans are loaded with parts from common manufacturers and all the required equipment and tools to complete the repairs for over 90% issues. For the rare case that we are not able to solve your problem on the day, we will return the next day without any additional service fee. 95% of all our appointments are completed on the same day that we are called.
Q. IS THERE A TIME WINDOW FOR A CONSULTATION OR SERVICE?
A. Yes, generally a 2-3 hour window is provided for our mechanic to reach your doorstep. We acknowledge that your time is significant and hence we do our very best to reach you during the early part of the window. However in rare cases that our mechanic gets stuck at the previous appointment or if it takes longer than unexpected, the time window still allows them to reach you on time. Our technicians will call and notify you of their arrival a few minutes before they arrive.
Q. IS THERE A LIST FOR ALL THE APPLIANCE BRANDS YOU REPAIR?
A. Yes. We repair almost all big home appliance brands. Look the list below for information. If you do not see a particular brand on the list, please notify us. We may still be able to help you out after we have ordered the required parts of the brand.
BRANDS WE REPAIR:
Amana, Armstrong, Bryant, Caloric, Carrier, Century, Crosley, D&M, Electrolux, Fedders, Frigidaire, G.E., Gibson, Glenwood, Goodman, Hardwick, JC Penney, Jenn-Air, Kelvinator, Kenmore, Kitchen-Aid, L-G, Lennox, Luxaire, Magic Chef, Maytag, Norge, RCA, Roper, Rheem, Rudd, Samsung, Sears, Signature, Sub-Zero, Tappan, Whirlpool, Williamson, York & More!
____________________________________
REDDING LOCATION
REDDING CONNECTICUT
PHONE: (203) 720-6297