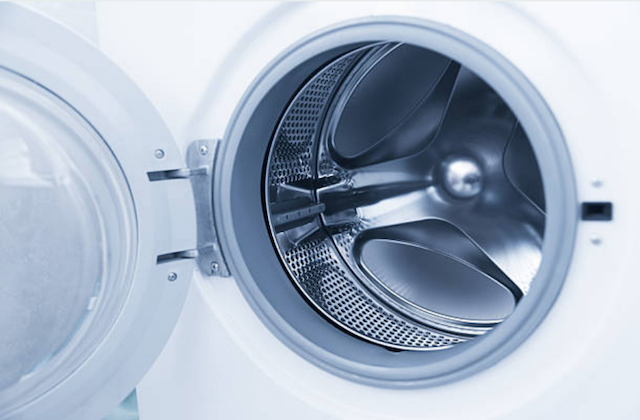 A damaged washer or dryer is a pretty big nuisance. Going to the laundromats are also not possible at all times. These machines must be looked at immediately so that they may be repaired and that you can go back to using them and avoid filling up your home with dirty laundry. And who better than Affordable Appliance Repair of Redding to do so (learn more here).
Our workers are trained and full of knowledge on how to tackle not just common issues but also rare problems that might occur. Our vans are loaded with parts from big manufacturers including GE, LG, Kenmore Carrier and more!
WASHER PROBLEMS
LOUD/CONSISTENT NOISES
This is the most prevalent problem with washers. We can swiftly locate the source of the sounds and then decide whether repair or replacement in necessary. The main causes of the sounds are broken bearings, damaged belts or faulty motor pump.
WON'T TURN ON/AGITATE
First, verify whether the washer is accurately associated with a fitting point and if all the circuit breakers are turned on. On the off chance that the issue still holds on then it may be because of harmed locks of the door, clock. A non-unsettling washer implies its machine gear-pieces, coupler or different parts, for example, drive belt and transmission should be repaired or supplanted.
WON'T SPIN
A non-turning washer suggests there is some issue with the locks or the engine and its coupling. These issues anyway can be corrected in relatively irrelevant time, and you can return to utilizing your washer cheerfully once more.
OVERFLOWS
The input water tube and the switch controlling the pressure due to water level are the usual culprits for this problem along with the faulty air dome of the machine.
NO HOT/COLD WATER
The temperature regulating switch or the input pipe is often what causes a washer to not produce hot or cold water.
DRYER PROBLEMS
LOUD/CONSTANT NOISES
Seals, bearings and belts generally are the ones that get worn down to cause the sounds in the machine.
NO HEAT/WON'T DRY
We should not have to dry clothes once they are out of a dryer. Hence a dryer that is unable to dry the clothes is really of no use. It might be caused due to a break in the heating component or damage to the thermostats of the machine. A dryer may also sometimes be too hot which might be caused by damages in the same elements as mentioned before. Our mechanic will analyze the appliance and figure out the problem before remedying it for you to use your dryer again.
WON'T TURN ON/TUMBLE
Check if the appliance is connected to a certain power source and also if the circuit breakers are on. Checking these if the machine refuses to turn on, replacing/repairing the heating element or high extend/cycling thermostat would help to solve the problem.
WON'T TURN OFF
A door switch which is broken or clock is the main reason behind the dryer not
turning off.
TIMER WON'T ADVANCE
The clock needs to work for a dryer to complete the drying process. A clock that does not work can be due to damaged timer motor or broken thermostat.