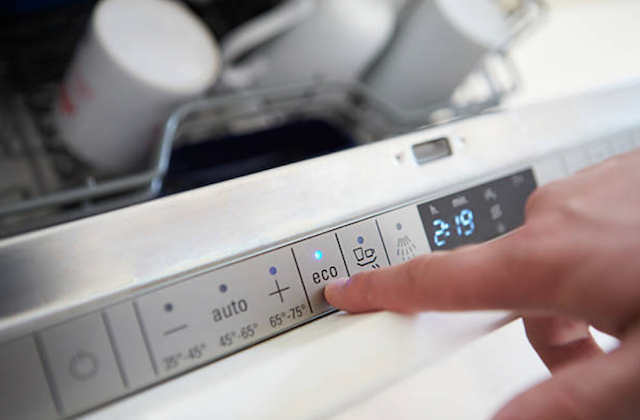 A dishwasher is an essential household appliance. It saves time and washes multiple dishes at once also decreasing human work in the process. Hence it is a huge problem if a dishwasher is damaged or broken. Affordable Appliance Repair of Redding is a one-stop destination to repair all your dishwashers. It also provides the same day feature that may be availed to get the appliance fixed in not more than a day.
Our workers know how to fix all the problems that may occur in a dishwasher. Only parts that come straight from the manufacturers and top of the line tools make their way onto our vans. Our tireless and very useful service removes your worries about the broken appliance.
DISHWASHER PROBLEMS
CONSTANT/LOUD NOISES
This being a fairly common will be taken care of in almost no time at all.
Our workers are very experienced and resourceful in repairing problems such as these swiftly. The loud sounds might be caused due to a damaged pump housing or broken motor bushing or bearings.
LEAKING WATER
This may occur for any one of two reasons. The first being failure of the door latches to work properly and secure the door tightly. This implies they will have to be replaced. The second is because of a faulty input water valve which does not need replacement and can be repaired almost immediately. The parts for Kenmore, GE Whirlpool and many more branded dishwashers are kept with us to use when required.
WON'T TURN ON
Firstly ensure that the machine is plugged in and that the miniature circuit breakers are not flipped off. If however the issue still lingers and the dishwasher is not turned on, it may be due of faulty parts like switches, electronic control and relays or even something much less complicated like a broken door latch.
WON'T DRAIN/FILL
Filling and draining of water are two vital functions of a dishwasher. It might refuse to fill due to issues with switches being damaged or the input water valve being broken. Similarly, it will not drain because of the pump motor for draining the water being faulty or if the drain pipe is damaged.
WON'T CLEAN DISHES
Redding Appliance Repair keeps with its parts for easy repair of all frequent dishwasher problems. A dishwasher that does not clean dishes might be because of issues with the water pipe, filter, or the housing gasket.
WON'T DRY DISHES
Drying is an equally important function of a dishwasher. We will without fail repair all your dishwasher issues and if required replace them with authentic parts straight from the manufacturer. The rinse aid faucet should also be without defect to ensure the dishwasher is drying. The drying function of a dishwasher may be hampered if these are problems with the heating element or thermostat.
WON'T DISPENSE DETERGENT
A faulty bi-metal release or damaged clock do not allow proper working of the dishwasher. It will not release soap even if there are some exact problems with the wax motor. This will force the dishwasher to push out not so clean dishes due to lack of soap.