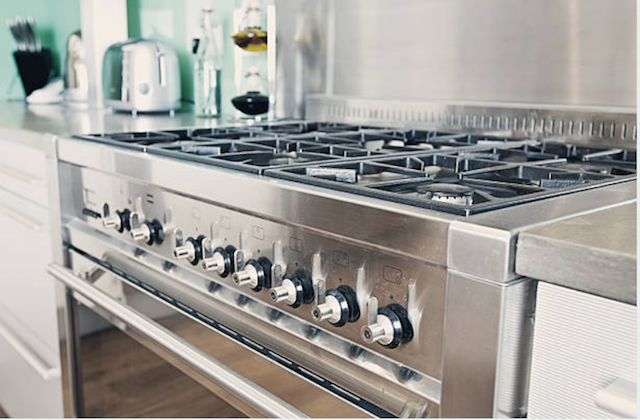 A broken stove or oven means no way to cook food. This is a huge concern. How are you supposed to eat if you cannot cook food? This is why issues related to stove and ovens need to be dealt with immediately so that it can you, or your family do not have to go hungry. For this reason itself, we are proud to offer our same day service for the people of Redding.
Affordable Appliance Repair of Redding can fix all major branded stoves and ovens. Our workers being experienced enough along with all the right tools generally solve all the problems in the same day. Our vans are also filled with components which are straight from the manufacturer and have a warranty of 1 year. Our target is to ensure that your appliance is repaired as quickly and efficiently as possible.
STOVE PROBLEMS
WON'T TURN ON/IGNITE
Check if the stove has power and whether all the circuit breakers in the kitchen are turned on. On completing said task check the gas models for the pilot light. If the pilot light is on it signifies that repair is needed in some other part. The problem may arise due to any part like the igniter, surface panels, broil element or others not working correctly.
BURNER/OVEN WON'T HEAT
An oven will not heat given that a bake component or a sensor is not working properly. A burner, in the same way, will refuse to heat if some element breaks or the burner switch is damaged. A stove that does not heat is useless. However, there is nothing to worry about as these problems can be fixed by us in a couple of hours.
TIMER/PROGRAM ISSUES
It is safe to state that the control board on the stove is harmed if the settings or clock is not working. We can repair or swap these for GE, LG and other brands. A guarantee is additionally accommodated with every one of the parts utilized by us in repairing your machine.
OVEN IS TOO HOT
An overheated stove is more an awful thing than great. In cases like this, we ought to be cautious as the wild and erratic warmth may harm us. This issue may happen because of breaking down sensors or indoor regulator. Our gifted workforce can decide the reason for such an issue and redress it before any mishap takes place.
IGNITER WON'T LIGHT
A typical issue confronted is that the igniter won't light. This might be a result of a harmed surface igniter, controls and switches or simply the security valve. We will initially decide how genuine the issue is and afterwards repair or supplant the parts as is required.
DOOR WON'T OPEN
The more up to date models which have self-cleaning accessible in them now and then experience the ill effects of door issues. The door declines to open once the cleaning is finished. To decide the issue, we take a proper look at the seals, indoor regulator and the hooks of the door. When this is done, the required thing is repaired or supplanted relying upon what is required.